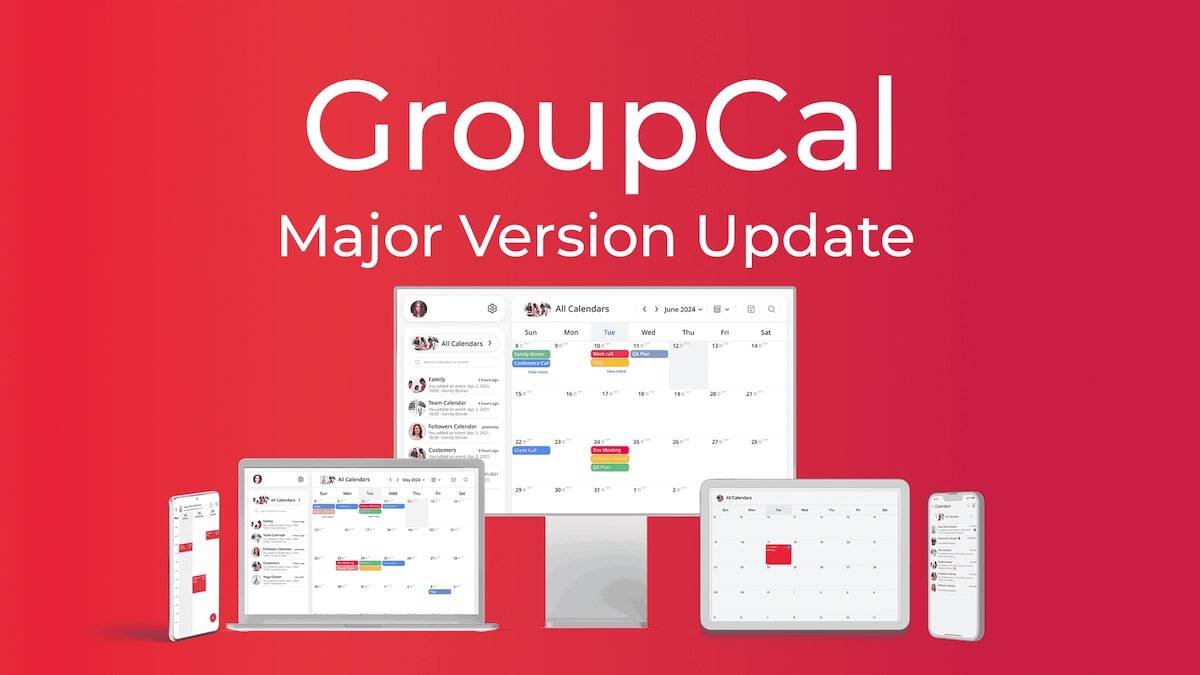 GroupCal Shared Calendar is the ultimate solution for families, freelancers, businesses, influencers and any organization who needs to share their schedule out to their audience.
GroupCal is out with a new major version update. This update is available worldwide with many new anticipated features and capabilities.
Here are the top new additions in this version:

 
✔️ Redesign of GroupCal. Enhancements to many screens and components across the app.
✔️ M1 Mac support
✔️ Split Screen Support on iPads
✔️ New calendar features for ease of use and customizations for businesses
✔️Customization of event color per member (our #1 user request)
✔️ App menu redesign
GroupCal is available on the App Store and on Google Play: https://bit.ly/3OmLIpw 
For any questions or inquiries, feel free to contact us at support@groupcal.app!
With ❤️
The GroupCal Team.