The most powerful shared calendar platform for businesses
Share calendars with your teams, groups, customers and communities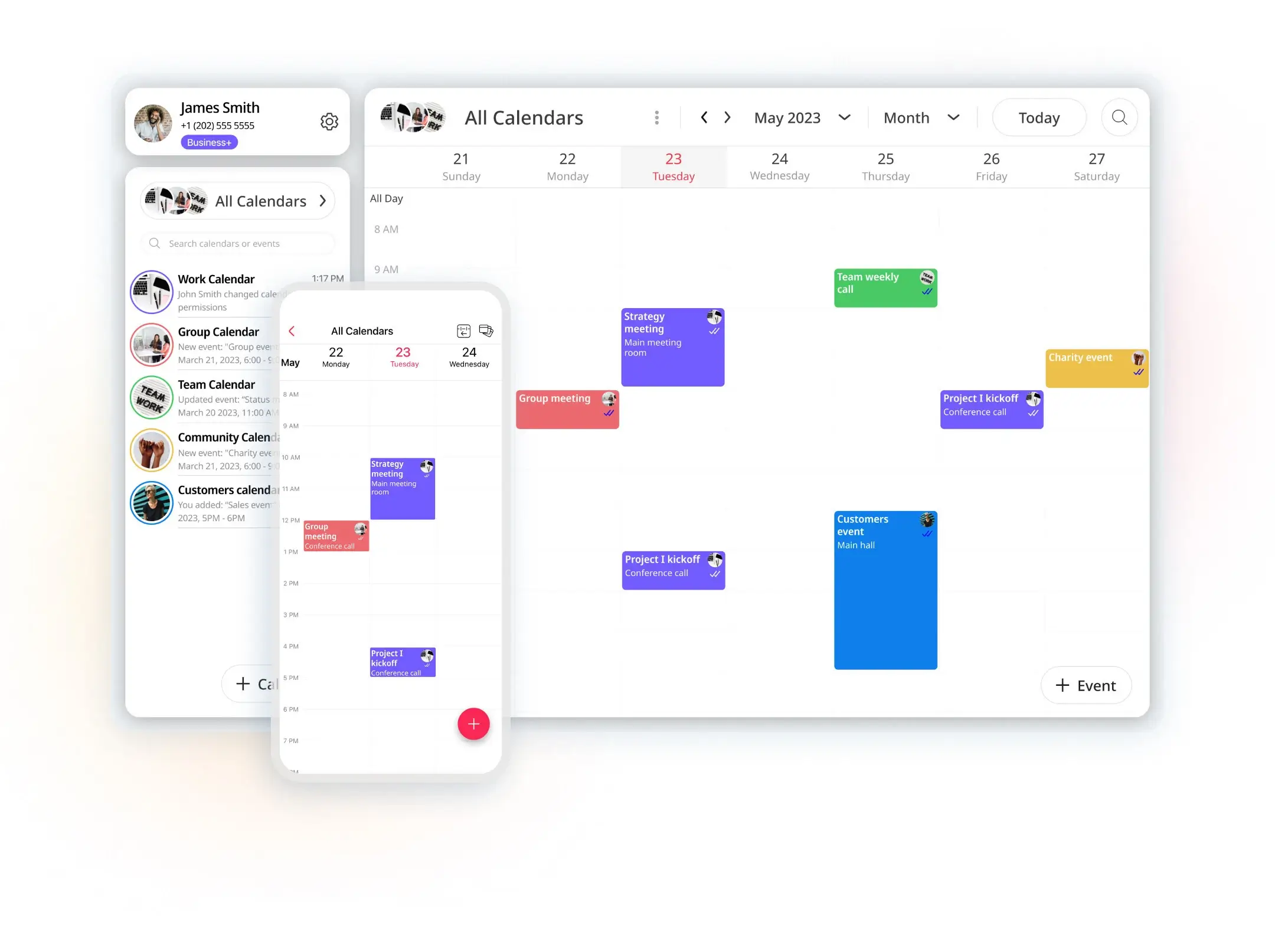 Get started
Use GroupCal for free ⦁ No credit card required
One place for all your calendars
Each shared calendar holds events for a specific topic, such as - family, Work, and Community. Events from all other calendars such as Google and Apple calendar are listed in GroupCal together with the shared events.
Real time updates and notifications
Members of shared calendars receive real-time updates and notifications when they are invited to the calendar, as well as when events are updated. These updates are marked within the app, ensuring that members know which updates they have not yet reviewed.
Permissions managment
Stay in control of your calendars by configuring permissions for each of them. Assign admin rights and granularly control who can update events, add new members, and make changes to the calendar.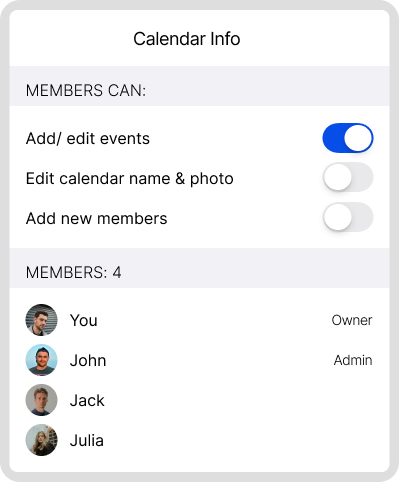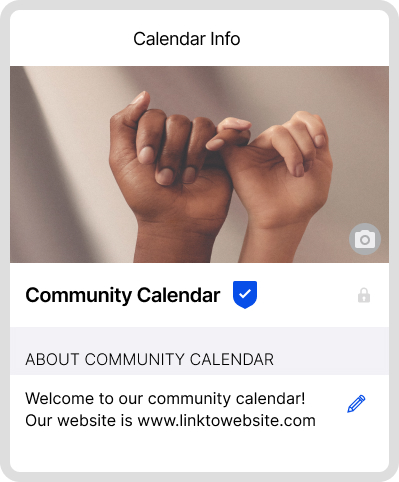 Business profile
Publish your business information on your calendar so that members can access it within GroupCal. Have your business calendar verified by the GroupCal team and receive a badge that will be displayed on top of your calendar, giving it credibility and trustworthiness.