Shared Calendar for
Individuals and Businesses
Sharing calendars with families, teams, customers, followers and communities.
Get started
Use GroupCal for free ⦁ No credit card required
Trusted by 800,000+ customers
One place for all
your calendars
Each for its own topic and with its own
members, all in one place, and alongside your
other calendar accounts.
Simplest way to
share calendars
Create calendars with few taps. Share them as
a link, or send them using your contact list. They will
join with one tap, and start getting notifications
about every new event.
Joining shared calendars
is super simple
When members receive an invitation, they simply
click on the link to instantly view the calendar on
the web or on the GroupCal iOS or Android apps.
Real time updates
and notifications
Members of shared calendars get real time
updates and notifications when they are invited
to the calendar, and when events are updated.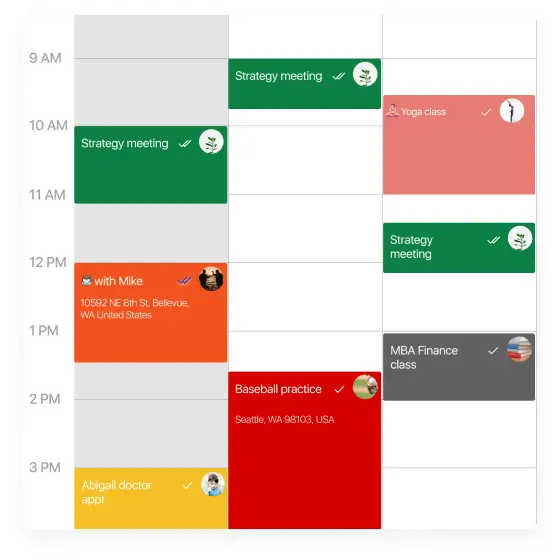 Customize it the way
you want
Shared calendars and events can have their
own colors and photos.
Cross platform
GroupCal is available for iOS, Android and on
the Web.