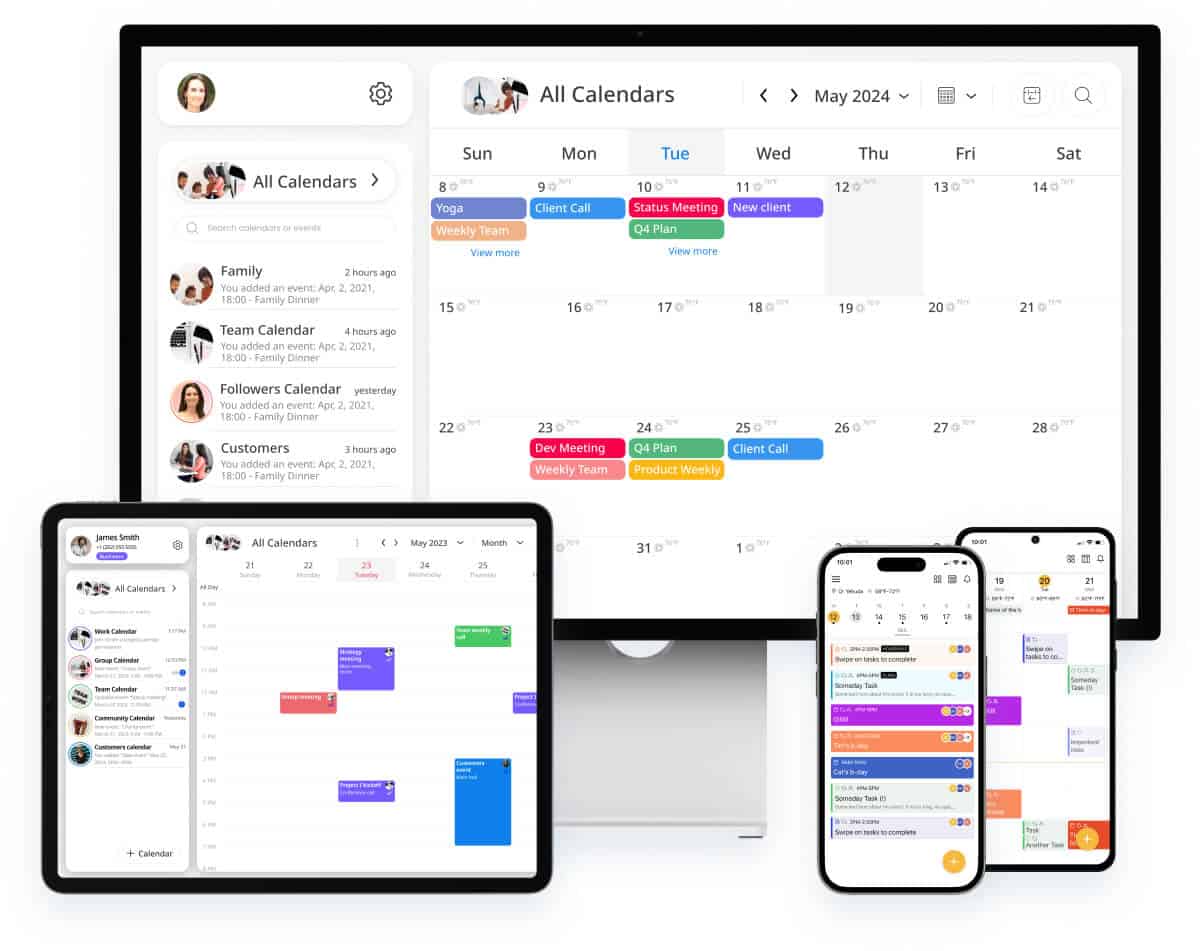 Managing time efficiently and staying organized has never been more crucial in our busy lives. Whether it's coordinating with your family, work, classes or even your congregation, having a reliable tool to streamline scheduling and communication is essential. That's where GroupCal comes in – a revolutionary shared calendar app that embraces instant messaging concepts to transform the way we collaborate and manage our time effectively.
What is GroupCal?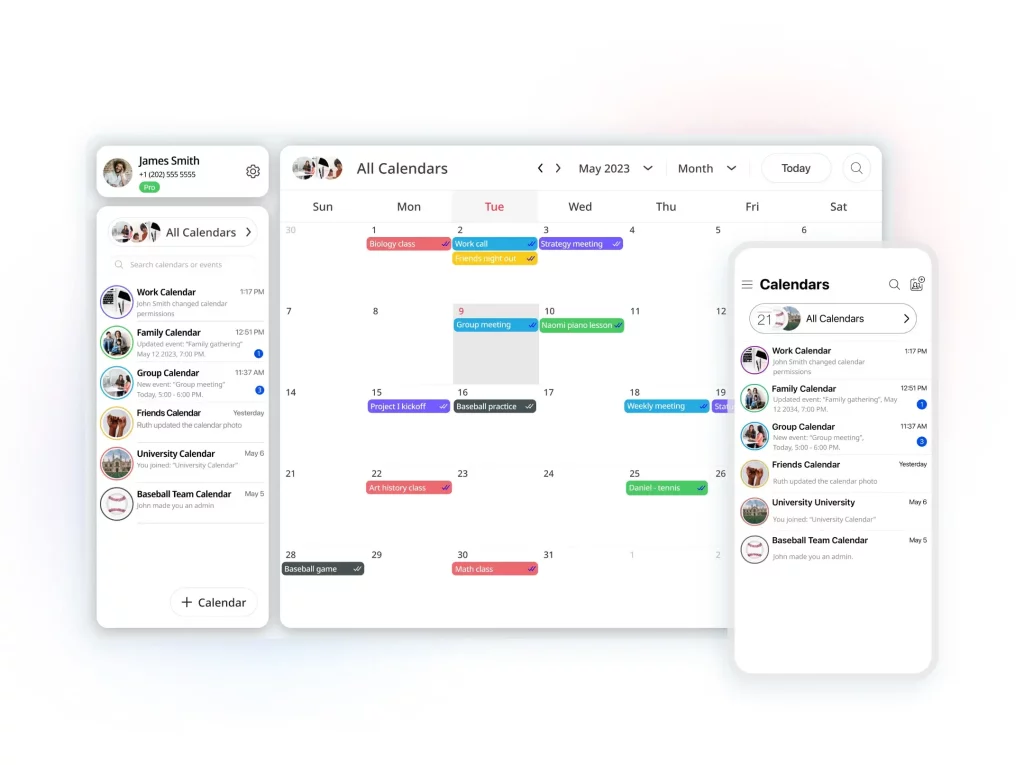 GroupCall is not just another ordinary calendar app; it's a dynamic platform that combines the power of instant messaging with calendar management. Say goodbye to manual updates and delays in sharing event information. With GroupCal, your calendar is connected to groups relevant for your schedule such as your family, work, groups, or teams. Then, any change made to an event is instantly reflected across all groups members calendars, keeping everyone on the same page and preventing scheduling conflicts.
Why Choose GroupCal for Your Daily Life?
GroupCal offers a myriad of advantages that make it the ultimate solution for efficient time management and seamless group collaboration. With the ability to create dedicated calendars for each group, whether it's your family, work team, or community, GroupCal simplifies scheduling and event planning like never before. 
One of the key benefits of GroupCal is its seamless integration with your personal calendar account, such as Google Calendar. By connecting your existing calendar accounts, you can continue using it as you do today, while also enjoying the extra features and benefits that GroupCal brings to the table. This means you can have a comprehensive view of all your schedules in one place, making it easier to manage personal commitments alongside group activities.
For professionals and companies, GroupCal becomes an invaluable tool for efficient coordination and communication. Imagine a scenario where an after-school tennis class uses GroupCal to create a dedicated calendar for parents and trainers. This calendar can be synced with everyone involved, allowing parents to stay updated on the various tennis schedules and events for their children. Coaches and trainers can make real-time updates to the calendar, ensuring everyone has the latest information, and parents can also interact within the calendar, asking questions or confirming attendance. This can replace how this is commonly done today where text messages or email are sent about calendar updates.
Integrating GroupCal into Your Life
Here are some tips for how to efficiently integrate GroupCal into your daily life and routine. By following these tips, you can harness the full power of GroupCal and experience a more organized and connected daily life. Let's explore how you can make the most of this transformative calendar management tool.
Create Calendars for Your Most Important Groups 
Identify the key groups that involve scheduling and event planning. In most cases, you already have those groups in the instant messaging app you use. With GroupCal, you can create dedicated calendars for each group, making it easy to manage and coordinate activities.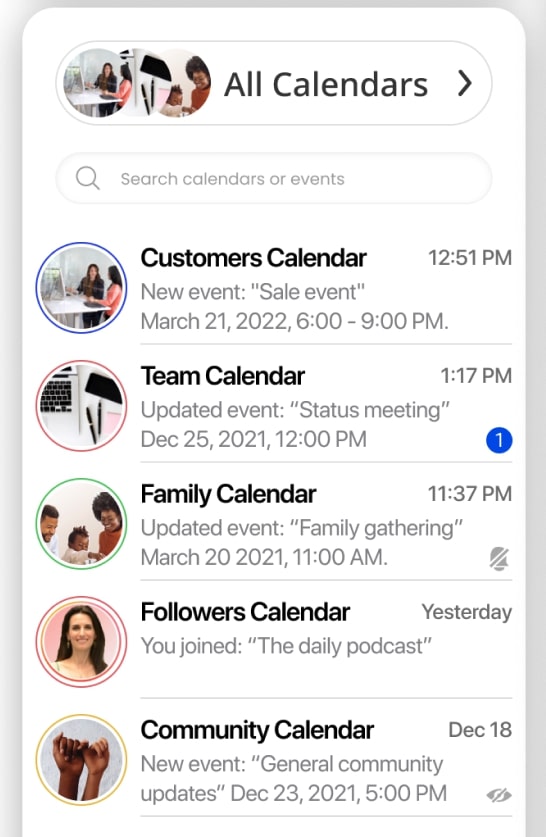 Join Calendars Relevant for your Life and Schedule
GroupCal also allows you to join calendars that are relevant to you. This feature is especially beneficial for staying updated on important schedules outside of your personal circles. Once you join a calendar, all its events are shown in your calendar app and you get real time updated when things change. 
Here are some examples of calendars you can join:
Class Calendar:

If you're a student, joining your class calendar can be incredibly helpful in keeping track of assignments, exams, and project deadlines. Teachers or classmates can invite you to join the class calendar, ensuring you never miss an important academic event. Then once a deadline changes you will get an update right into your calendar.

Work Calendar: Many companies and organizations use shared calendars to coordinate meetings, events, and project timelines. By joining your work calendar in GroupCal, you can stay in sync with your team's schedules and be well-prepared for all work-related commitments.


Kids' School Calendar: Parents can benefit greatly from joining their kids' school calendars. These calendars typically include important dates like parent-teacher meetings, school holidays, and extracurricular activities. Being part of these calendars ensures you stay informed about your children's school-related events.


Community Calendar:

If you're involved in a community organization or club, joining the community calendar in GroupCal allows you to be updated on upcoming events, volunteer opportunities, and community gatherings.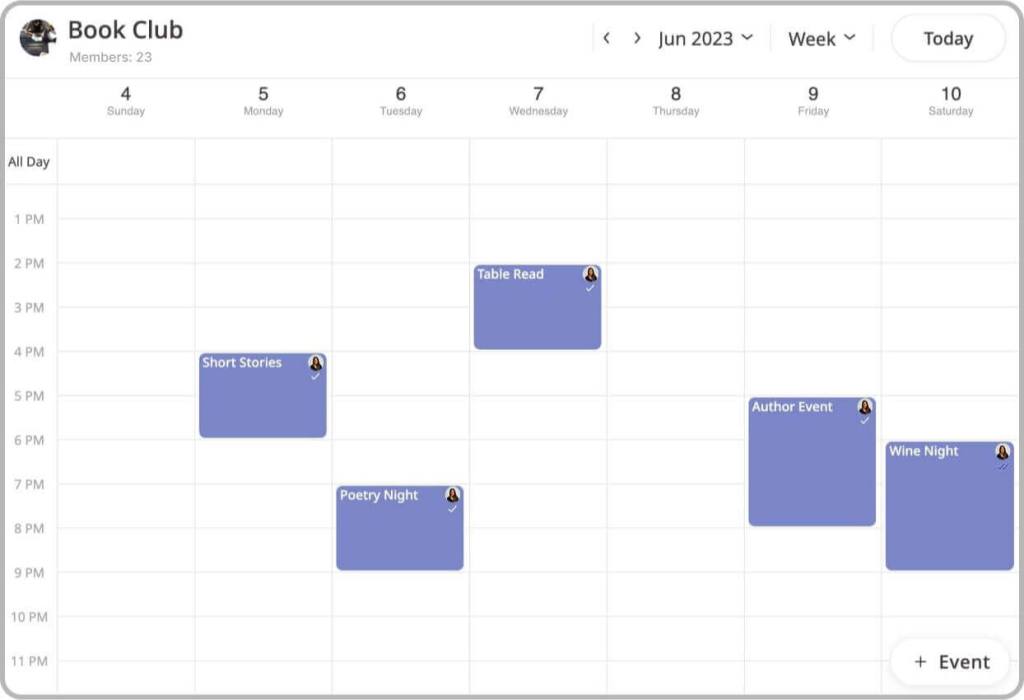 Share GroupCal Calendar Links in Your Bio
For businesses and communities, seamless communication is vital. Generate unique calendar links for each calendar in GroupCal and add them to your social media bio or messaging app profiles. This way, everyone can easily click on the link to access the shared calendar and stay updated.
Connect Your Google Calendar Account
Integrate your Google Calendar with GroupCal for a comprehensive view of your personal and group schedules. Two-way syncing ensures that events from both platforms are updated in real-time, keeping you organized and informed. That way, you can use GroupCal as your primary calendar app. You can keep managing your personal calendar account if needed within GroupCal while using the advanced GroupCal features.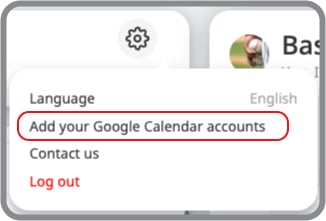 Seamlessly Manage Your Personal and Group Schedules
With GroupCal, managing your schedule becomes a seamless and automated process. By creating or joining dedicated calendars for each of your important groups, you can stay organized and up-to-date with all your commitments.
Once you have set up your calendars in GroupCal, any changes made to the calendars by you or any other group members are automatically synchronized in real-time. For example, if you update the time of a family gathering, everyone in the family calendar will instantly see the change. Similarly, if a colleague reschedules a team meeting, the update will reflect in your work calendar without any manual intervention.
The beauty of GroupCal lies in its ability to keep everyone on the same page. You no longer need to manually share event details or notify group members about changes. GroupCal takes care of it all, ensuring that everyone involved stays informed and up-to-date.
Moreover, GroupCal provides push notifications to alert you of any changes or new events. Whether it's a last-minute change in a community event or an important update in your kids' school calendar, you'll receive instant notifications on your device. This feature ensures that you never miss any critical information, even when you're on the go.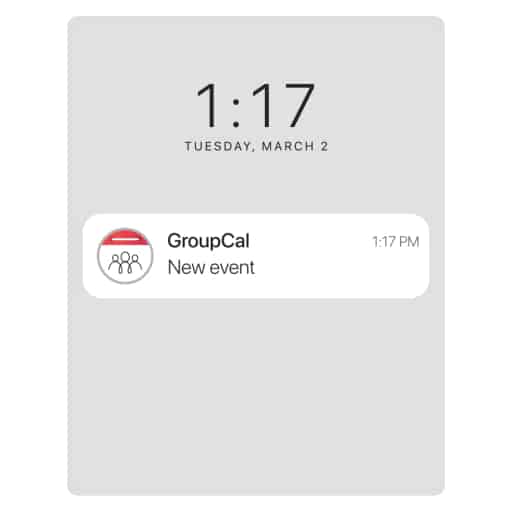 By relying on GroupCal to manage your schedule and synchronize it with all your groups, you free up valuable time and mental energy. You can focus on what matters most without worrying about constantly updating and coordinating schedules. GroupCal's automation and real-time updates make it a game-changer in calendar management, enhancing your productivity and keeping you effortlessly organized.
Conclusion
Embrace the transformative power of GroupCal and experience the convenience of having all your important group calendars in one place. Maximize productivity and communication with instant messaging concepts integrated into calendar management. GroupCal is more than just a calendar app; it's a powerful tool that streamlines your life and enhances collaboration.