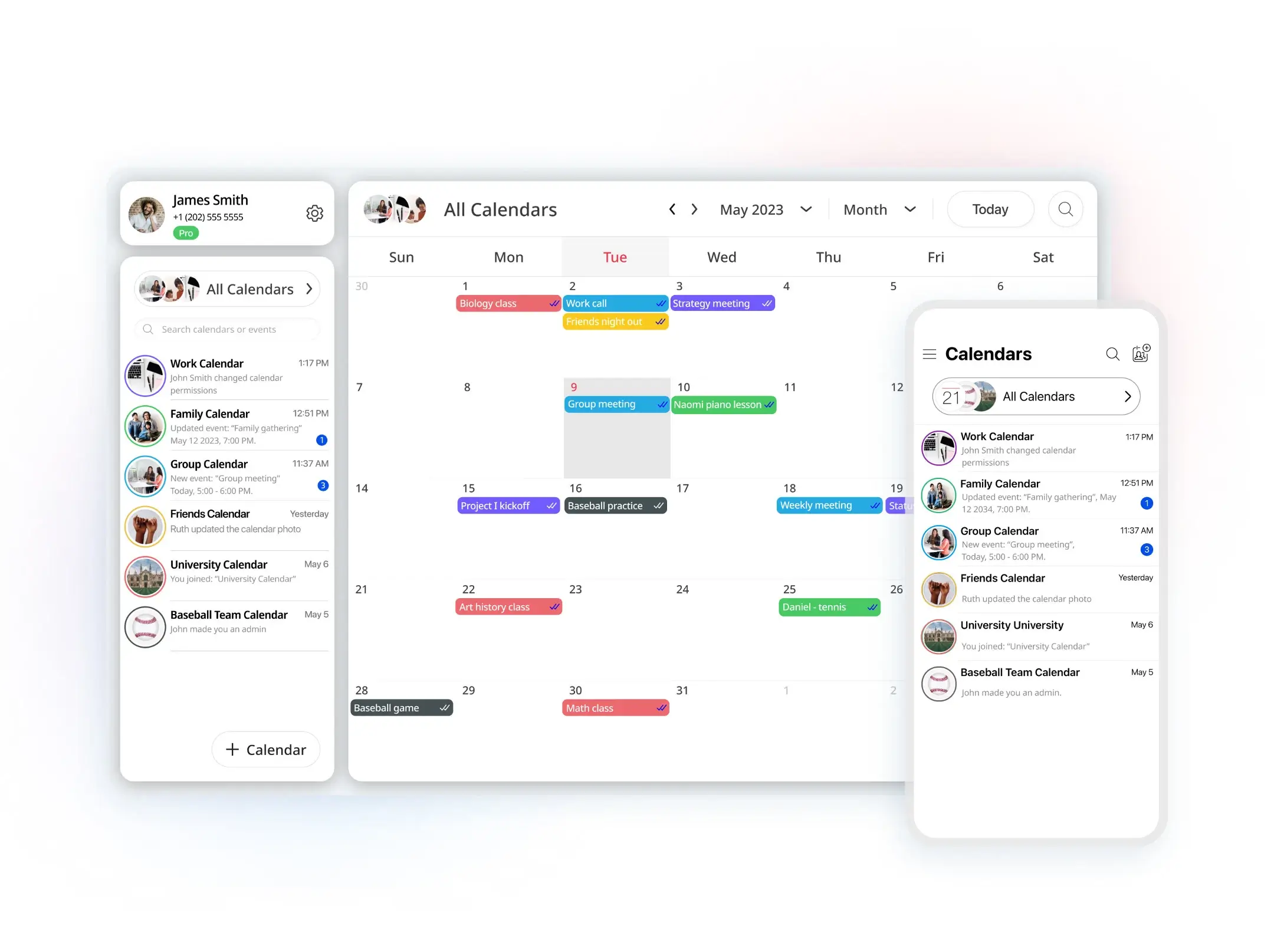 GroupCal Builds Communities Around Calendars
We believe that time management is a social task and our calendar should be social as well.  We also believe that calendars should not be tied to old concepts that were true when the first calendar systems were created. That's why in the past few years we have been working on building a platform for shared calendars from the ground up, thinking about it as a social tool that must follow concepts used by other types of social platforms. It must be simple and instant and connect people to allow them to easily interact. As such it can allow businesses to connect with their customers, followers and audiences. We are excited to introduce The New GroupCal: a shared calendar platform for individuals and businesses which builds communities around calendars.
What is GroupCal
GroupCal redefines how calendars look and behave. Its main screen looks like a messenger app with groups of shared interest. These groups are a representation of different shared calendars, with different schedules and different members. GroupCal allows users to share calendars using phone numbers and links, as opposed to traditional calendars which are limited to email addresses. As such GroupCal provides simplicity that no other calendar in the space offers. 

An Instant Calendar
Another key element of GroupCal lies in its "Instant" factor. The members of the shared calendar, receive instant notifications about updates on their shared schedule, such as when new events are added or when events are updated. Blue check marks representing "read and accepted" appear on calendar events indicating participation status. 
Sharing Calendars With Groups and Audiences
The new GroupCal platform is optimized to the two main aspects of sharing calendars:
Sharing a calendar among a group: This is relevant for both personal use such as for couples, families and friends, as well as for business use, such as teams and professional groups. 
Sharing a calendar with an audience: This is relevant for businesses and organizations who need to share and broadcast their calendars with their customers, followers, and any community, either privately or publicly.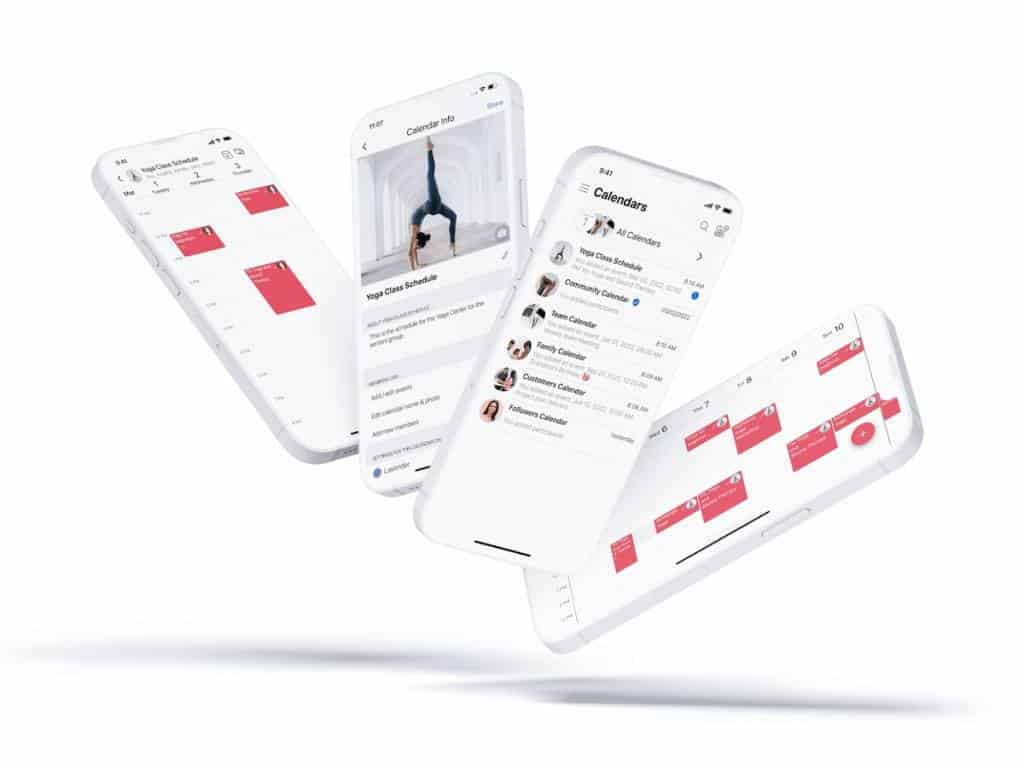 Cross Platform and Advanced Features
GroupCal is available cross platform for iOS, MacOS, Android and Web. You can access it from any device, everywhere.
The new platform is full of advanced features:
Allow businesses to manage admins of shared calendars

Control granular calendar permissions such as whether members can add or edit events, invite other members and change information related to the calendar

Get real time visibility to RSVP status

Publish business information on the calendar

Create broadcasting calendar channels which are publicly searchable, with an option to broadcast events to an unlimited group of people

Verified calendars badge.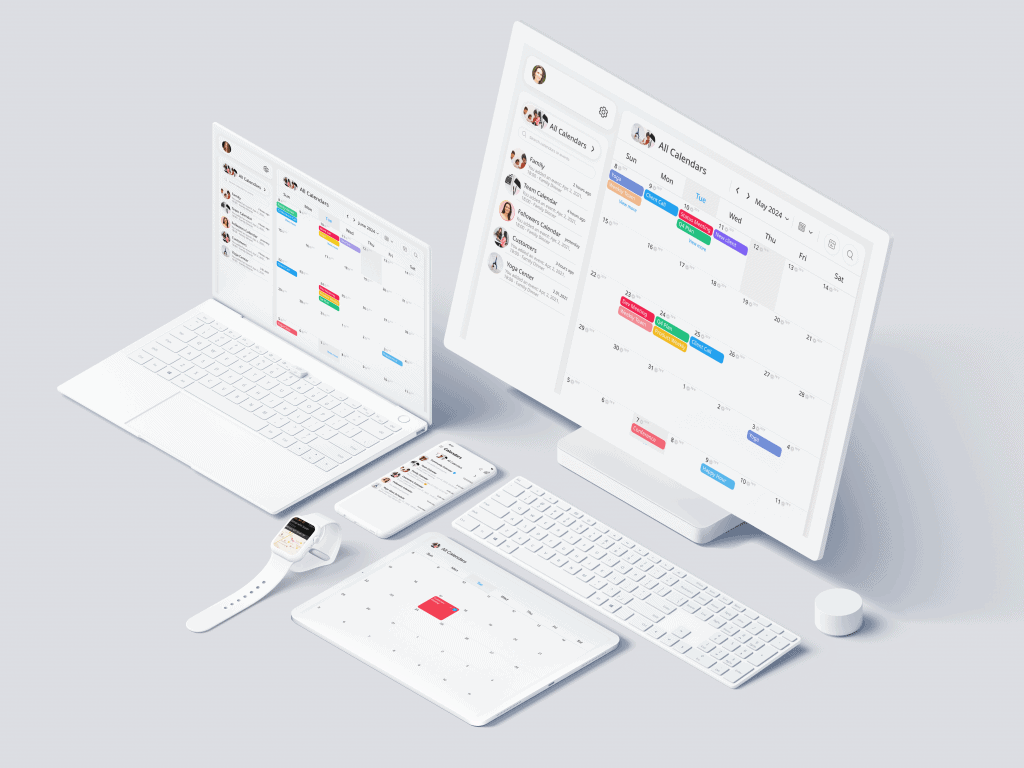 GroupCal's Community
GroupCal is already being used by Influencers who share their schedule of events with their followers, professionals such as Yoga teachers and gyms that share their schedule of classes with their customers, owners of shared resources, churches, event organizers and groups with a shared interest and families.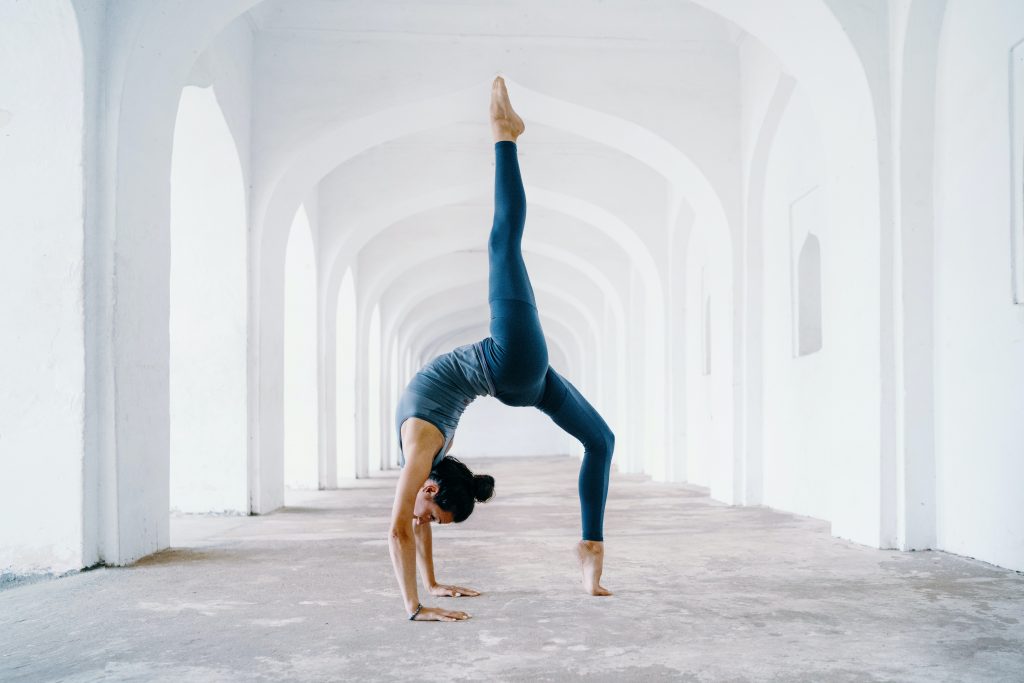 Get GroupCal For Free
GroupCal is available to download for free on the Apple AppStore and Google Play. Businesses can enjoy business grade features by upgrading GroupCal to the different business plans. We offer special introductory prices for businesses for the first month of the launch, available until March 31st 2022. 
Have questions or comments? We would like to hear your voice! Leave us comments below or send us an email to: info@groupcal.app